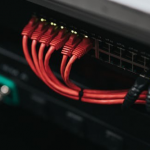 Certificate in Network Fundamentals
This Course is comprehensive program designed to teach students networking and internetworking technology skills.It introduces networking standards ,concepts of topology ,media and terminology including Lan's ,Wan's ,OSI model ,cablng ,IP addressing ,Subnettting ,Wireless deployment scenarios ,network hardware and various protocols  and working scenarios with Router and switches .
Basic networking concepts.
Introduction to various networking devices.
Understanding OSI layers and its functions .
IP addressing and subnetting concepts and its implementaion.
VLSM concept.
Cabling standards,Testing and implemetation .
Wireless concepts and its implementaion .
Buliding lan network infrastructure.
Assigning and configuring IP address.
Introduction to router and its implementaion in wan.
Introduction to switches and its implemetaion in lan and wan.
Introduction to firewall and security .
Any one interested in building career in networking.
Any graduates or undergraduates want to enter in IT industry.
Candidates who want to get jobs as Network Administrator or Network Engineer or move on to Server Administration.
Apply knowledge on network and computer network for a specific implementation.
Categorize the network protocol, network services, network problem and network security in Local Area Network (LAN)
Construct simple LAN or WLAN in accordance to IEEE or TIA/EIA-568-A/B wiring standard and network troubleshooting using network simulation tool
Enumerates the layers of the OSI model and TCP/IP
Identify different types networking devices and their respective function
Understanding and building the skills of subnetting and router mechanism ,Switch mechanism and security impelmentaion with firewall.
Overall the idea to be working with differents protocols and its standard in real life enviroment
Care IT
ITes
BPO
Banking Sectors
Manufacturing
Telecom
Finance
Education
Insurance