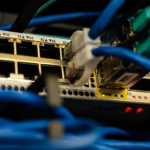 Certificate in Advanced Networking
A rigorous course covering the principles, standards, and practices of data communications protocols with emphasis on the TCP/IP protocol suite. The topics will include: reference model, Network Access layer protocols, Internet layer protocols, Transport layer protocols, and Application layer protocols. These topics are covered in Routing in Internet, Switching Technologies, Network Security with Firewall, Internet of Things .The primary objective of this course is to provide students with an understanding of Advanced computer networking. The material covered in this course is intended to form a foundation of technical knowledge for aspiring networking professionals and Students.
Networking  Standard
Configuring and verifying IP addressing and Subnetting
Concepts of wireless Principle
Routing concepts and implementation
Routing protocols Static and Dynamic
Switching Concept and Vlan
Firewall Implementation and its  working principle
Introduction and value proposition of IOT and its implementation
Any graduates or undergraduates want to pursue their career in Networking.
Candidates having network fundamental knowledge.
Candidates want to switch their career in Network Administration or Network Engineering field.
Upon successfully completing this course a student will be able to understand and explain the following: -Common networking standards, services, & protocols-The OSI and TCP models of network communication equipped with Hands-on practical's for working in Real world Scenarios in Routing ,Switching ,Firewall, Wireless ,and IOT Devices
ITes
BPO
Banking Sectors
Manufacturing
Telecom
Finance
Education
Insurance